Congrats to Sam, Beverly and Alex who completed OW Diver, the entry level certification.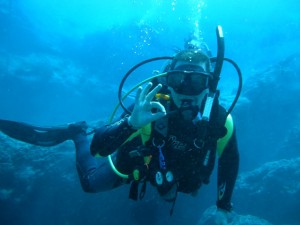 Jason and Malcolm who completed OW Sidemount.  He and his dad did great in the class.
Congrats to Paul and Joseph who completed Cavern Diver.  They can now appreciate the skills needed to handle emergencies in the overhead environment and enjoy limited exploration of Florida's fresh water springs.
Rob, Destiny, Chris, Andrew, Dave, Emily, Harrison, Chris, Maurice, Joshua, and Henry who completed Open Water, the entry level scuba class.
Ben, Brittany, and David completed Enriched Air and can now enjoy the benefits of longer dives since the body absorbs less nitrogen.
Zach completed the challenging Cavern and Intro to Cave courses and can now safely do limited cave penetration dives.  Well done!